Some areas make better places for dogs to live than others.
The United Kingdom is full of energetic and exciting towns and cities where you can explore and take part in several fun festivities with your furry friends. The UK has several dog-friendly bars, restaurants, and plenty of open green space to roam.
Whether you're looking for a weekend away with your pet or you're relocating to a UK city for new opportunities, it is important to consider pet-friendly accommodations.
Norfolk
If you're in a summertime state of mind, you and your pups will enjoy the sandy coastlines of Norfolk. Norfolk is home to over 90 miles of spectacular beaches where your pets will have plenty of space to stretch their legs in the sand.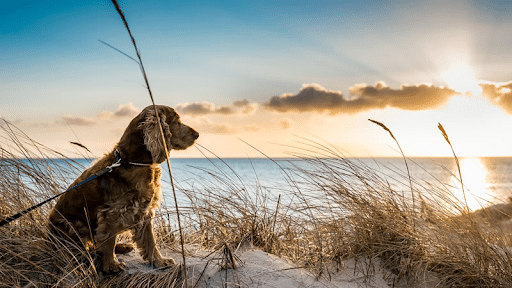 Yorkshire
In Yorkshire, you will find some of the UK's most beautiful landscapes, coastlines, and dog-friendly finds. Around every corner you and your pup will find historic abbeys, grand castles, and classical gardens to explore. If you're ever in the mood for coffee, you'll want to stop by Salami & Co. in Otley, Yorkshire for a fun dog-friendly menu.
The Lake District
The Lake District is one of the UK's most popular places to visit during holidays, and it is also a fantastic place to bring your furry friends. Many pubs, shops, and cafes extend a warm welcome to your pets. Whenever you find yourself in the Lake District, we recommend a Windermere Lake Cruise. Your dog gets to hop aboard the scenic cruise for FREE!
Brighton
Last but certainly not least, you will find plenty of clean, green, open space in Brighton. Brighton is rumored to have some of the most popular meet-up groups and events. You could time your visit to see some exciting pet-friendly events like Saltdean Lido Dog Swim, or Paddle Dogs.
Traveling to the UK?
If you're unsure about where to start making plans for your trip to the UK, start with Airpets International. We have Pet Travel Specialists with over 30 years of experience that can safely move your pet to any location in the world.
Traveling with your pet post-Brexit has become more complicated, and they can also assist you with all of those updated rules and regulations.
At Airpets International, we have country-specific pet relocators whose sole focus is on knowing the unique requirements of different countries. Trust us. We know a thing or two about pets and how to get them around the world safely.