Preparing your cat to fly doesn't need to be stressful. With a bit of planning ahead of time, your cat will be safe and comfortable during your move. Our cat travel experts can help you with custom crates, scheduling flights and even reviewing paper work and vaccinations to make sure your cat has an exceptional moving experience.
Microchip your cat: Microchipping is not only necessary for travel abroad, it is also a great recovery tool in case your cat is ever lost. Many cats, especially those that are rescues will already be microchipped, if not, it is important to do so ahead of any vaccinations to ensure international compliance. Don't forget you will need to update your contact information for your cat's new home.
Get a carrier: Make sure you have a size and weight appropriate carrier for your cat. The carrier should be airline approved for either in cabin travel or cargo hold depending on where your cat is likely to travel. If you are unsure of what size crate your cat will need you can contact our cat travel agents that are ready to help.
Teach your cat that the carrier is a good spot: Many people have a hard time getting their cats in the carrier when it's time to le
ave, by planning well in advance you can get your cat to love the carrier. Take a look at our crate training your cat article for some great ideas.
Get health certificate and current vaccinations: you will need to provide proof of vaccinations, as well as a health certificate from your veterinarian. Rules and regulations for cats traveling internationally vary by country so prepare your cat to fly by contacting a cat travel agent to get all the current information.
Make a reservation for your cat: While most cats will be able to travel in the main cabin of an airplane with you, some airlines have restrictions. Restrictions for cats can vary from one airline to another or even a specific flight. Make a reservation for your cat well in advance as availability is usually limited on board. Most airlines allow one cat in the main cabin and one in first class. Certain flights might not allow pets in the cabin at all due to space limitations or a passenger with known allergies. In these cases, your cat will need to travel as cargo so make sure you have all the details of the flight when you make your cat's reservation. Try to get the most direct flight to make the move easier on your cat.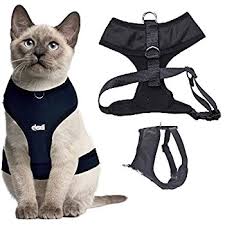 Get your cat comfortable using a harness: A harness can be used to provide some freedom while your cat explores new places. It is also a great tool to have while moving through security. It keeps your cat safe while security examines the carrier. Most cats will fit in a small dog harness, but there are some out there made specifically for cats, these usually provide a better fit. The right harness is a must as cats are well known for their ability to wiggle out of them.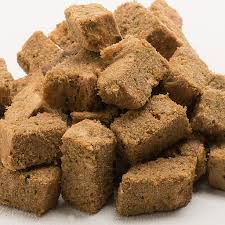 Prepare a couple of meals for your cat: Make sure you bring enough food for several meals, you don't want to upset your cat's stomach while he or she travels. Keeping your cat on a regular diet will keep them happy and healthy. Switching to a freeze dried cat food is a great idea since it is much lighter to travel with, all you do is rehydrate it with water when you are ready to feed your kitty. If you are planning to switch to a new food, do so a few weeks in advance to help your cat's tummy adjust and make sure they will actually eat it. Then give them enough time to digest the food before you are on the move again.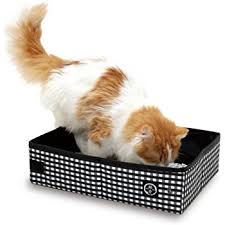 Portable litter box: A few days before you are planning to leave, prepare your cat to fly by using disposable litter boxes to make sure your cat is comfortable using them. Many airports now provide secure pet relief areas that you can use during your cat's move, but you will still need a portable litter box.
Ground transportation: Part of preparing your cat to fly is getting to and from the airport. Ground transportation can be tricky as not many cab companies will allow you to transport a cat. Scheduling pet professionals to handle ground transportation for your
cat ahead of time ensures someone will be there to drop your cat off at the airport and picking them up to go to their new home. Therefore keeping everyone stress free.
Try to stay calm throughout the move process, from packing to the actual move day. This will help your cat stay calm too. If your cat senses you are stressed then they will also become stressed. Good luck preparing your cat to fly and don't hesitate to call our cat travel agents who are happy to help.