A pet health certificate is a document needed for pets traveling by air,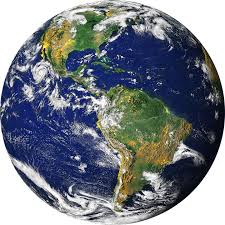 basically everywhere around the world. Also known as a certificate of veterinary inspection, it is also recommended for road trips within the US.  This document states that your pet is in good health and can travel. Depending on where you will be traveling the requirements for the pet health certificate may vary so the aide provided by a pet travel specialist is advised.
Pet health certificates are used to ensure disease control. Many diseases in pets can be transmitted to humans so it is very important to regulate movement so we can avoid spreading disease. The certificate will state that your pet is healthy, including no signs of infection and parasite free.
All pet health certificates will have a section for your pet's information, typically asking for: name, species, breed, color, date of birth, country of origin and microchip number. They also have a section for information about people who are traveling with the pet, or shipping and picking up the pet (name and phone number can be the same if you are traveling with your pet but you'll need to provide an address from the country you are leaving and the address at your destination).
Amongst the details that ensure a healthy pet are current vaccinations. This is why there is a whole section in a pet health certificate dedicated to vaccinations. The most important one (because you need it to travel everywhere) is rabies, but distemper, and several others might be required depending on where your pet is going.
The section for vaccinations typically asks for the pet's microchip number, date of vaccination, name and manufacturer of vaccine, batch number, validity from (dd/mm/yyyy) to (dd/mm/yyyy), and in some cases the date of blood sample (for antibody titres).
Depending on where your pet is traveling, there might be a section for
anti-parasites, including heart worm test and preventative medication. If so, the pet health certificate for that country will have a section asking again for microchip number of your pet, name and manufacturer of the treatment, date and time of treatment, and the name, stamp and signature of the administering veterinarian.
If your current veterinarian is not accredited by the United States Department of Agriculture Animal and Plant Health Inspection Service or USDA- APHIS, and you are traveling from
the US you will need to get your pet health certificate endorsed by a USDA veterinarian. This veterinarian will need your pet's original rabies certificate and original health certificate.
Some countries (especially in South and Central America) may ask for a translation of the health certificate so make sure you know all the requirements of your destination before you travel.
We suggest beginning to plan your pet's relocation about 6 months before travel. This will give you enough time to get all the tests and paperwork in order so no matter where your pet is traveling you can avoid long quarantines and costly delays. For any questions, scheduling or country specific pet relocation requirements, don't hesitate to contact our team of pet travel experts.