Whether you're going on vacation, taking a business trip, or relocating altogether, if your plans include airline travel, you'll have to make some extra arrangements for your furry friends. While we would like to have our pets comfortably tucked away in the seat right next to us in the cabin, unfortunately, that is not how it works. According to the rules established by the International Air Transport Association (IATA), dogs and cats who travel by airplane must be confined to a carrier or crate space. A pet's first flight in a crate can be a nerve-wracking experience for them as it is very different from the freedoms they felt while sticking their heads out of your car windows, so we've put together this guide to help you prepare your pets for travel as best as possible.
Step 1. Finding the Right Crate
From the tiniest Yorkie to the largest Great Dane, there is a crate to match pets of all shapes and sizes. Pets must be able to stand up, turn around comfortably, and have at least 3 inches above the top of their head when standing in a natural position. We've found that comfort starts with a good fit, so when it comes to your pet's travel crate, you'll want to bring out the measuring tape.
Step 2. Measure Your Pet
You will need 4 measurements to find the right size crate for shipping your pet:
| | |
| --- | --- |
| Length of Body | Have your pet stand against the wall and measure from the base of his tail to the tip of his nose the measurement you calculated in |
| Length of Leg | Have your pet stand against the wall and measure from the floor to top of his elbow and divide this number by two |
| Width of Body | Measure the width at the widest point, usually the shoulders and add 10 inches |
| Height of Pet | Have your pet sit next to you and pinpoint the top of his head, or ears |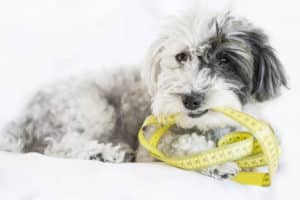 Step 3. Crate Training
One of the best things you can do for your pet to prepare them for travel is to get them completely comfortable with their crate or carrier. We recommend finding the crate you're going to use well ahead of your travel date and start by keeping the top half off. Initially, you can encourage your pet to rest in the bottom half and then eventually work your way up to enclosing it with the top piece and closing the door. Remember to give them time to accept the crate, and always use positive reinforcement to reward the good behaviors you see.
Step 4. Accessories for Comfortability
Airlines like to avoid as much crowing in the crate or carrier as possible, so stuffed animals, toys, clothing, and bones are typically not allowed by airlines. We recommend sticking these things in your carry-on to ensure a happy reunion when you've safely landed. Some travel carrier accessories that are required are:
– 2 plastic or metal cups for water and food should be attached to the carrier
– A clear plastic bag with dry food should be included for trips long enough that your pet will need to be fed
– A soft and absorbent pad or blanket at the bottom for comfort and accidents should also be included
Step 5. Find First Class Pet Transportation You Can Trust
Major airlines recommend hiring a pet transportation service to help with your travel arrangements. Most do not have the staff to help you understand all of the crate requirements for your pet's travel, and that is where we can step in to help you.
Airpets International is here to help take the stress and difficulty out of relocating your furry friend. Our number one priority is the health, safety, and well-being of your pets, and that is why we work with the safest airlines and most qualified handlers.
We also carry a full-line of crates, custom crates, and modified crates that can be delivered directly to your front door.
Contact us to request an estimate.