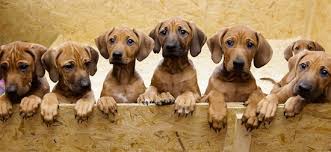 Shipping puppies or flying with puppies can be a bit complicated if you don't know the requirements. Making sure the puppies are safe and ready for flying is our job as puppy shipping experts. Here are a few of the most common questions we get about flying with a puppy.

1. What documents do I need to fly with a puppy?
Your puppy will need to have a health certificate issued by a veterinarian. Depending on
where you are flying you might also need import/export papers.
2. How old does a puppy need to be to fly?
Most airlines within the US require the puppy be at least 8 weeks old to fly, though the age requirements may vary from one airline to another.
International flights will usually require the puppy be at least 13 weeks old to fly, certain countries' requirements and regulations will vary.
3. How big can the puppy be to fly with me?
Most airlines require the total weight for traveling puppy and carrier to be under 22lbs. If the total weight is more than 22lbs then the puppy will travel as cargo, in which case a puppy shipping expert can help you every step of the way.
4. How many pu
ppies can I ship at one time?
You can ship two puppies in the same carrier, they must be litter mates and under six months of age. If they puppies are traveling in the cabin with you they must fit comfortably under the seat in front of you. Weight restrictions for the puppies and carrier will vary from one airline to another so make sure you check first. If you need to transport more puppies they can fly as cargo under the airline's supervision.
5. What vaccinations does a puppy need to fly?
If you are flying within the US your puppy will need a rabies vaccination. International
puppy shipping rules and regulations will vary from one country to another. A puppy shipping expert can help you with the types of vaccines needed for the country you are traveling to, as well as, the timing of said vaccinations to try to avoid lengthy delays and quarantines.
6. Does my puppy need a passport to fly?
The US does not issue passports for traveling puppies or dogs, so you won't need one.
7. What airlines fly puppies?
Most commercial airlines will fly puppies, however they are not all the same. Certain airlines, like the ones our puppy shipping experts work with go the extra mile for your puppy. From air conditioned cargo areas in the airport, vans and special cargo areas in their planes, to trained animal care staff.

8. Does my puppy need to be sedated to fly?
Sedating a puppy to fly is not recommended and airlines won't fly a sedated puppy anymore. Most veterinarians agree that it is dangerous to sedate an animal before air travel.