Shipping a dog can be quite complicated to do on your own so hiring a pet relocation expert is a great idea. But how do you choose a dog relocation service? Are they really dog shipping experts? Are they all the same?
Well, No! They are not all pet shipping experts and they are not all the same. But we are here to help you make an informed decision with your pet's relocation. There are many factors to take into account when choosing a pet shipping expert, but by far the most important is that you choose a company who has your pet's wellbeing as their top priority.
IPATA
As a first step, choose a company that is a member of IPATA, International Pet and Animal Transportation Association. "IPATA was founded in 1979 to provide professional, competent and caring pet transportation relocation services throughout the USA and around the world. It is an international network of concerned pet shippers, the collective membership of IPATA represents many years of experience in the transportation and care of animals. IPATA's membership has grown from six U.S. pet shippers to over 350 offices in over 80 countries with services to all major airports worldwide.
IPATA members are registered with the applicable organizations within their own country and adhere to the rules and regulations of the Live Animals Regulations of the International Air Transport Association (IATA). All U.S. Active IPATA members are registered with the U.S. Department of Agriculture (USDA) and adhere to the rules and regulations of the USDA's Animal Welfare Act."
Gives You Answers
It is important that your pet shipper is a professional who answers all your questions, including some you might not have known to ask. A professional dog shipper should have information available to you about flights, regulations, crate requirements, quarantines, import and export documents, vaccination records and more.
The very top of the line pet shipping experts will be able to provide veterinary services, a boarding facility and door to door services (pick up, transportation and delivery). These services will be very useful and since it is all handled by the same people you only need to deal with your pet shipping consultant instead of running around town trying to get information and documentation together.
Another aspect to consider is that company's track record. What do past clients say about their experience with the pet shipper you are looking at? How long have they been in business? And probably most important, are the people working for this company pet lovers themselves? These questions can bring you closer to making an informed decision about who to hire for your beloved pet's relocation.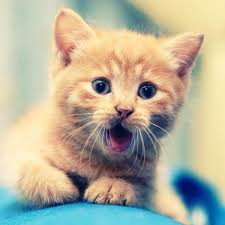 If you have any questions about relocating your dog or would like to schedule time with one of our pet shipping consultants please don't hesitate to contact us.
Contact Us 
Contact one of our specialists or get an estimate to start your journey!   
Visit us for more: www.airpetsinternational.com   
Call us for more information: 866-738-7447   
Email us: info@airpetsintl.com