Moving to Portland, OR with a dog might be the best decision ever. We know moving with a dog to a new city can be stressful but with help from a dog shipping team and that city being Portland, OR it might be easier and a lot more fun than you thought. Portland is considered one of the best dog destinations in the US. It is such a dog friendly city that people don't just move there with their dogs, they also visit Portland on vacation with their dogs. From dog friendly hotels, to restaurants to dog events and dog parks the city has so much to offer.
Lets start with the basics, Portland, like the rest of Oregon is know for its passion for the great outdoors. Portland has 33 dog parks, that is more dog parks per capita than any other city in the US, 24 of them are designated dog areas that are not fenced and 9 have fenced dog areas. Hiking and camping with your dog in the Portland area is probably one of the reasons why so many people consider this place so dog friendly. Some parks permit pets on trails, at tent sites, or in yurts and cabins. Drive a short distance away from the city and you and your dog can enjoy some of the most amazing State parks in the US. With trails, camping, swimming and other fun stops for the
whole family.
In Oregon, dogs are welcome on most ocean beaches. They are usually allowed off leash but should be well controlled, within sight of their pet parents and observing their cues at all times. There are certain beaches and certain times of year when dogs visiting beaches might be restricted. They do this to protect wildlife so its always a good idea to check for updates before you go.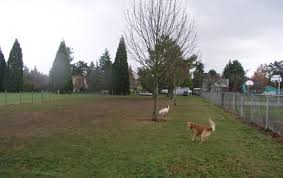 If you don't have time to go on adventure walks during the week then there is a service for that. The Ruffhouse offers adventure outings that usually include a nice long walk and sometimes even a swim.
A dog moving to Portland can also enjoy other dog specific services such as pet massages. The Northwest school of animal massage has a Portland campus, so their graduates are ready for your dog. Dogs Gone Swimming is one of these places that has gone above and beyond for dogs, they offer swimming therapy in addition to therapeutic massages. Another interesting service is offered by Pawdicures, a house call nail trim service.
When you move to Portland with your dog, we suggest you join pdxdog.com, Portland's social network for dog lovers where you can get the inside scoop on all things dog in your new city.
Most of Portland's restaurants that have outdoor seating are dog friendly and many, like the Tin Shed Cafe and Lucky Labrador Brew pub even have a dog menu. At the Tin Shed, dogs are welcome any time but Tuesday nights are Dog Lovers Night!
When you move your dog to Portland, make sure to take advantage of all the pet friendly events they have to offer.
Dogtoberfest is Portland's biggest dog wash! You can enjoy live music and vendors, while your pup receives a wash and nail trim. Best of all is that it's for a good cause!
Other events include the Portland Pet Expo, Walk Run Doggie Dash and the yearly Tail Wag where each canine guest ticket includes a gourmet canine meal, a massage and on-site doggie daycare.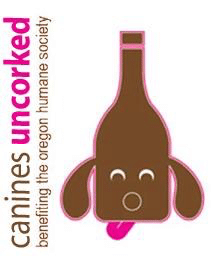 Are you a fan of wine? Portland's Canines Uncorked wine tour highlights 15 North Willamette Valley wineries where dogs are counted among the guests of honor. They hold special activities for the dogs and wine tasting for the humans.
Strut Your Mutt is a fundraising festival that includes interactive games and activities for your dog and your whole family! Some of the activities are the walk, musical doggie chairs, little dog races, nose works, ask a vet and more.
A dog moving to Portland can also enjoy the beautiful 62 acre botanical garden at the Grotto, where each year during summer they host a Blessing of the Animals.
The Hotel Monaco is a favorite pet hangout in Portland, both for dogs traveling and for locals. They hold a nightly wine reception were pets are welcome to join the party! When you arrive, your pet will be greeted by the Director of Pet Relations, Daphne wh
o is a fun mix of Australian shepherd and Labrador retriever. She's a princess at heart who holds court at Hotel Monaco Portland. This hotel is truly pet friendly, they invite you to bring your furry, feathery or scaly family member — no matter their size, weight, or breed, all at no extra charge, as long as they fit through the door!
With all of these amazing amenities it is no wonder that Portland is considered one of the best cities to move to with your dog. Are ready to plan your move? Then give our dog travel experts a call so they can help you with travel documents and schedule the best flights for your dog.